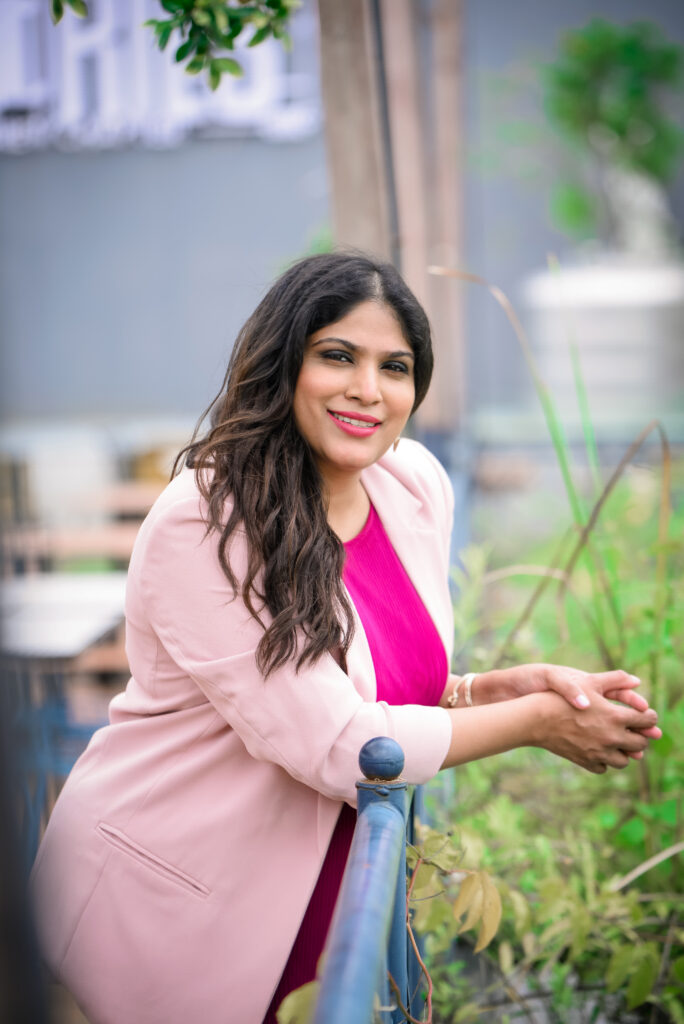 Hi, Im Savitha!
I'm a Transformational Success Coach, Founder of Sucess With Savitha, Podcast Host, International Speaker, Contributor @Forbes, Member of Forbes Coaches Council, Wife & Mom.
Success With Savitha is our global coaching platform that primarily helps budding entrepreneurs launch their brands and strengthen the bottom line of their business as they scale.
We do this through our high-accountability 1:1 coaching programs, group programs, and workshops. Our programs are created to equip you with strong entrepreneurial knowledge, enact relevant mind set shifts, build a rock solid personal brand, and adopt productivity principles that help you do more and procrastinate less.
We have clients in 12 countries and our mentees have been featured in the Forbes 30 under 30 list as well as on World Economic Forum.
Success is all about functioning at your highest potential without stretching yourself thin. It's about trusting the process and making bold, audacious decisions that feel oh-so-uncomfortable in the beginning. But when you grow into it and get to grips with it? It'll change the way you do life and business forever.
It's hard to step into this kind of breakthrough loop on your own though. But then again, who says you have to?
Meet Savitha Nanjappa, a transformational success coach, business consultant, and the founder of the thriving global coaching platform Success With Savitha.
Savitha did her MBA in Marketing from T.A. Pai Institute, Manipal and proceeded to make her mark in the corporate world, where she supercharged the growth of brands like Airtel, ICICI Prudential, Telenor, Novo Nordisk, and Tata Docomo.
After taking a break to deal with a challenging pregnancy in 2013, Savitha decided to take the entrepreneurial route instead. Armed with her corporate experience of 17 years, she started her first business – an  image consulting agency -  in 2016 to help young women and men take confident steps in the corporate world (She is also a certified Image Consultant from the Image Consulting Business Institute, India and Conselle, USA).
Fast forward four years, Savitha has not only launched and sky rocketed her own coaching platform, but has also worked with 3000+ individuals to help them lead a better life and mentored 200+ business owners quantum leap into the coveted 7-8 figure circle.
Savitha has received prestigious awards such as the "Young Achiever's Award" and most recently the "Young leaders creating a better world for all award" at the Women Economic Forum 2020 event in Egypt. She has also been featured as an expert on up and coming industry podcasts.
This means when you work with her, you can count on someone who has been in the trenches, believes in walking the walk, and is dedicated to help you move the needle with purposeful action.
While we love working with both men and women, we hustle a little bit more to help female entrepreneurs turn their passion projects into established brands. That is, we do everything in our power to help a #girlboss when #shemeansbusiness.
At SWS, we're keen to work with folks who are raring to take action and smash through bottlenecks and limiting beliefs to embrace rip-roaring success.
The Smart Woman's Guide to Making an Impression at Work
Learn the basic steps you should take to start standing out at work. It's easier than you think!